Getting It Out There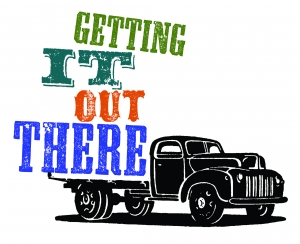 01 July 2012
Getting It Out There was a one-day symposium at Lancaster University in May 2012 exploring the future of touring for contemporary theatre and Live Art.
Live at LICA and Live Art UK have co-published a free 40 page collection of texts from, and reflections on, the event edited by Mary Paterson and Theron Schmidt.
The free Getting It Out There publication can be downloaded here
Produced by Live at LICA and hÅb in association with Live Art UK, Getting It Out There brought together panels of art-form specialists to ask questions about the role of curators, programmers, producers and venues. It considered the wider implications of the structures used to fund, develop and present new work, and emerging models for touring countrywide.
The event included creative interventions from artists sustaining a practice across contexts and regions, including Kazuko Hohki, Claire Marshall, Richard Gregory and Darren Pritchard, as well as the UK premiere of Franko B's Because of Love. Panelists included Lyn Gardner, Lois Keidan, Rajni Shah, Bryony Kimmings, Steve Slater, Kate McGrath and Giles Croft, with a keynote by Judith Knight.
Full GIOT programme information can be accessed here
Videos of GIOT panels and interventions, and social media content can be accessed here