In Time: A Collection of Live Art Case Studies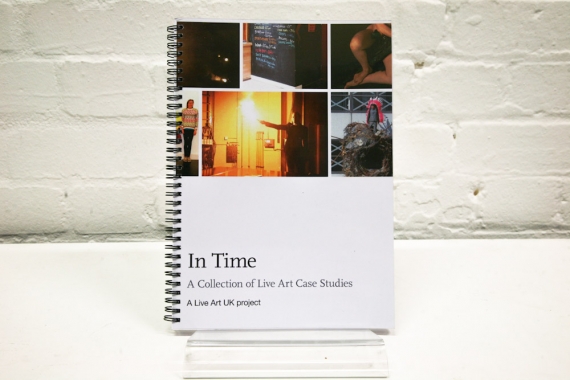 02 July 2010
In Time is a collection of ten case studies, designed to represent some of the innovative and pioneering ways in which Live Art has both posed and responded to many of the exciting cultural challenges of our times
The printed and bound version of In Time is available for purchase from Unbound.
A free PDF version can be downloaded here.
Each case study was directed by members of Live Art UK, using either their own work or the work of others as its focus. The case studies are complemented by contextualizing essays from cultural commentator Sonya Dyer and critic Lyn Gardner.
Live Art has, by desire or necessity, developed demonstrably different approaches to issues such as Critical Writing, Professional Development, Archiving and Audiences, and these approaches are proving to be influential, or have the potential to be influential, across a range of cultural sectors. Each case study focuses on one key issue, and in combination these documents reflect a dynamic set of inter-related successes, challenges, and opportunities.
Published by the Live Art Development Agency in collaboration with Live Art UK, 2010.