Strategic Touring Commissions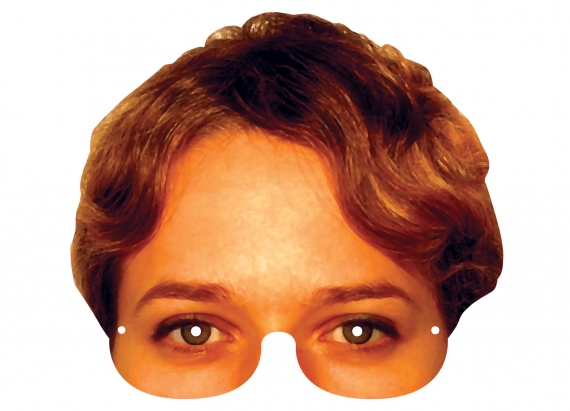 02 July 2006
Five research and development grants were awarded following an open call in 2006 and from these, two projects were selected to be developed into new works that evolve, shift and change as they inhabit new spaces and places, Getting To Know You by Joshua Sofaer and It's Not You by Susannah Hewlett. Both works toured throughout the UK in 2006.
Getting to Know You is a show about the audience.
Members of the public participate in a series of quiz type rounds, with the twist that all the questions are about themselves. The whole audience is narrowed down to find a single audience member who will form the focus of the second half of the show. Backed by a team of researchers and the expertise of the audience themselves, the performance is about trying to find solutions to problems or unfulfilled desires about family, friends and career.
Getting to Know You 
by Joshua Sofaer
Can I ask you some questions?
... What did you want to be when you grew up? ... ... Do you play hard to get? ... ... ... How close and warm is your family? ... ... ... ... What keeps you awake at night? ... ... ... ... ... Who is the most important person in your life? ... ... ... ... ... ... How well do you keep secrets?
This show is all about you: your friends, your family, your loves, your money, your career. If it fails, it's your fault; if it succeeds you will be a star. Come and join the performance that puts the audience centre stage. It's half quiz show and half therapy session; it's enough to give you sweaty palms.
Getting to Know You is about real people and real stories and about the potential to effect change in somebody's life in the matter of just a few minutes. When we sit in the theatre and watch a story unfold on the stage we do so in relation to our own experiences but Getting to Know You starts with the premise that the audience often have just as interesting stories to tell as the characters on stage.
Host: Joshua Sofaer
Performers: Rhiannon Armstrong, Alexander Parsonage, Tom Pullen
All musical arrangements by Jonathan Cooper, after the original composition 'Getting to Know You' from the musical The King and I by Richard Rodgers and Oscar Hammerstein.
Getting to Know You was devised by the company from a concept by Joshua Sofaer, with contributions from Stacy Makishi, Lucy Panesar, Tom Whitehead and Rehana Zaman.
More information is available on www.joshuasofaer.com
It's Not You
 by Susannah Hewlett
It's Not You celebrates the television game show – the "high(er)s and low(er)s" of Saturday night TV's winners and losers, anticipation and deflation, a host of hosts and their assistants, and our own cosy participation from the sofa.
It's the instant fame from tabloid coverage. It's the blender and the exercise bike. It's one of the top ten answers. It's what you could have won. It's that £32,000 you just lost. It's the spotlight that just went out. It's Not You.
A series of site-specific happenings that you just might stumble past.
More information is available on www.susannahhewlett.com