ANTI Festival International Prize for Live Art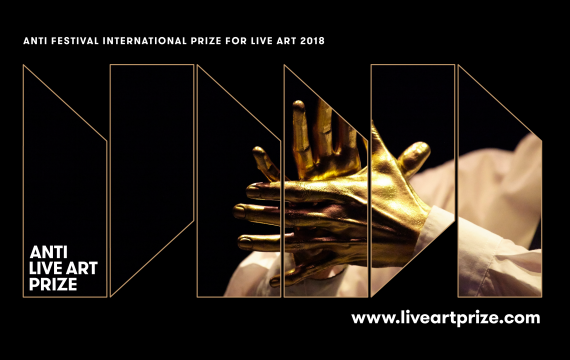 The 2018 ANTI Festival International Prize for Live Art will be awarded for the 5th time on 29th September in Kuopio, Finland during this year's ANTI Festival. The only international prize award for Live Art is €30,000, making it one of the world's largest cultural awards.
This year, the international prize jury was chaired by one of the most significant and influential philosophers of our time, Jacques Rancière (France) – a thrilling addition to the 2018 jury, which was completed by the renowned artist Eisa Jocson (Philippines) and Lois Keidan (United Kingdom), co-founder and co-director of the Live Art Development Agency.
Four outstanding contemporary artists/collectives from across the globe are in contention for the 2018 prize: All The Queens Men (Australia), Nic Green (United Kingdom), Jeanne van Heeswijk (Netherlands) and Sonya Lindfors (Finland). The urgent contributions these artists make to cultural life share a fascination with ideas of inclusion, equality, community, diversity, feminism, power and blackness.
Previous winners are 2014 Cassils (Canada/USA), 2015 Willoh S. Weiland (Australia), 2016 Terike Haapoja (Finland) and 2017 Tania El Khoury (Lebanon).
In September, ANTI Festival presents a programme of online and live events dedicated to the Prize and for the first time in the history of the Prize, ANTI will announce the winner in an online event – through a short film. Visit the new website for the announcement, shortlisted artists and jury: www.liveartprize.com
ANTI Festival International Prize for Live Art is organised by ANTI – Contemporary Art Festival (Kuopio, Finland) and funded by the Saastamoinen Foundation (Finland).
Categories: Featured Activity
Date Posted: 23 August 2018