Contact's Diverse Actions Artist Commission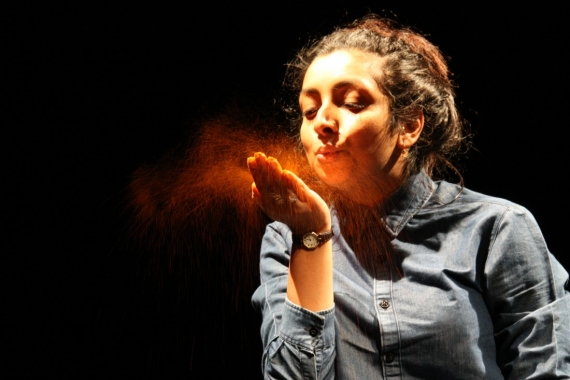 Contact is internationally renowned for producing relevant, distinctive new work.
They work with a diverse range of artists with something important to say about the world. Shows are presented in Manchester before touring nationally, as well as through live streaming, and recently on BBC TV and iPlayer.
About Diverse Actions:
Diverse Actions is a Live Art UK and Contact initiative which champions culturally diverse (BAME: Black, Asian and Minority Ethnic) ambition, excellence and talent in Live Art and contemporary performance. Diverse Actions builds on Live Art's vital role as a practice of artistic innovation and a space to express complex ideas of cultural identity.
The commission:
The Contact Diverse Actions Commission offers the opportunity for an exciting, engaging and radical BAME live artist or performance maker to create a new solo show. You will receive a £2,000 commission fee, as well as additional financial contribution held by Contact (of up to £6,000) for dramaturgical, technical and marketing support, as well as rehearsal space and sharing opportunities. As the culmination of the commission, the final piece will be programmed to première to audiences in Manchester during Contact's artistic program in Autumn 2018.
The commission will offer two clear strands of opportunity:
To develop a new piece of work, over an extended period of time and with deep dramaturgical/R&D support.
To further develop the work through presentation with LAUK partners, alongside developing a tour pack, visuals and programmer networks for future onward touring.
More details can be found on Contact's website.
Deadline: 10am Wednesday 15 November
Categories: Blog
Date Posted: 26 October 2017