Handle with Care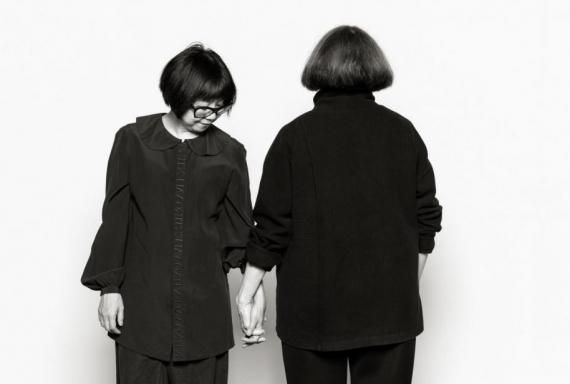 Handle with Care, a Friday Late Spectacular, took place on 6 July, 2018 at Wellcome Collection in London. Spread across five floors, this four-hour programme gathered a spectacular line-up of artists, academics and activists to consider how we care for ourselves and each other. Diverse and sometimes critical perspectives on care combined with diverse and often surprising practices and formats to connect thinking across performance, medicine and personal narrative.
As curators, we, Emily Wiles, Lois Weaver and Natalie Coe, maintained an emphasis on care in the form and content of the programme but also in the ways we worked with the artists, speakers and producers involved. Our challenge was also working out how to place this work in an extravagant late-night context while still providing a convivial and careful experience for the audience. Lois brought her interest in care and conversation using established formats like the Long Table, as well as newly-developed protocols such as the Public Studio and Care Café. Emily and Natalie, who both work in the Live Programme at Wellcome Collection were familiar with the building and had experience of how audiences respond to the invitation to consider how we think and feel about health. Together, we began with this question: How can we combine these spaces with this conversation on care?
Working with producer Debbie Kilbride on a format called Care Radio, we platformed presentations of existing research and experience as varied as James Thompson's research on the aesthetics of care, Pelin Basaran's project to create a municipal Manifestos of Care, Maggie Inchely's performance work with children in care and Ria Hartley's call for Ecologies of Care. Care Radio was expertly hosted by BBC radio presenters, Nikki Bedi and JP Devlin. We collaborated with producers Osborn&Møller to curate an exciting programme of Live Art entitled Could I Care Less that included Lucy's Hutson's reading of her writings from time spent in a psychiatric unit and Louise Robbins' visual work dealing with issues around depression and self-care. Two artists were commissioned to respond to an aspect of care in relation to the galleries and spaces in the Wellcome Collection: Rhiannon Armstrong performed her Lullaby Directory in the Reading Room and Stacy Makishi invited the audience to participate in a ritual that involved pink rubber gloves, human-sized sushi and Liam Gallagher. Also in the Reading Room, Body Politic encouraged people to wear care on their sleeve by taping or sewing care messages to their clothing. While over in the Public Studio we had invited Matt Harrison from Helix Centre, a studio based in a hospital that uses design to improve health outcomes, alongside Heather Richardson, an expert in end of life care to lead a conversation on how to have a conversation about dying. At the Long Tables we had conversations on Disability, Care and Disobedience hosted by Daniel Oliver, Katherine Araniello and Tammy Reynolds and considerations of online care in the face of global catastrophe hosted by Topher Campbell.
All of this and a cocktail of casual conversation too provided by Magic Me's Cocktails in Care Homes and the respite of a Care Café to help us think more carefully about how we handle ourselves, each other and our world with care.
Categories: Report
Date Posted: 27 July 2018