How do I look?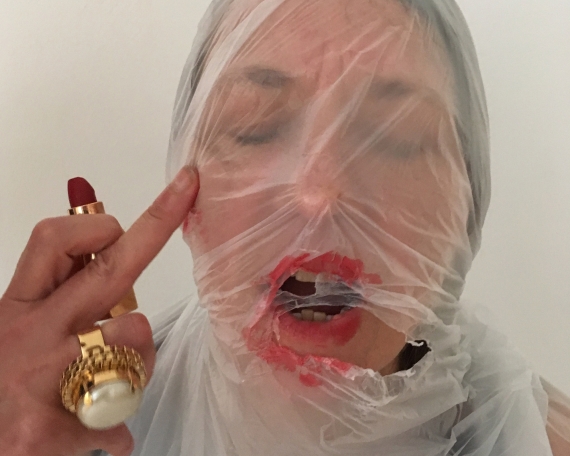 How do I look? is a month long investigation of being/doing/inhabiting middle-age, led by Grace, hosted by Guest Projects, London, and taking place from Wednesday 7 February to Friday 2 March 2018. A group of ten participants who identify as older and identify as woman from the UK, US and Europe have been invited to join the collective, making process-based work that will be premiered at a cabaret, directed by Katy Baird, open to the public on Friday 2 March, 7pm. There are three other free events open to the public (Thursday evenings at 6:30pm): a talk by Mo Throp, a performance by Katherine Araniello and Teresa Albor and a film night.
Guest Projects is an initiative conceived by Shonibare Studio to offer the opportunity for artistic practitioners to have access to free project space for 1 month.
Grace is a relatively new group that believes the personal is political and perform gender and ageing. Their work develops a space and context for the advancement of underrepresented artistic practices and aims to develop new audiences for the appreciation of Live Art by and for older artists.
One of their methodologies involves encouraging risk by providing the 'safe space' of the workshop - to unpick repressive stereotypical activity. Before How do I look they invited a group of women to collaborate on a performance in Venice (Venice Experimental Video and Performance Art Festival', Palazzo Ca' Zanardi); they also worked with local women with whom they performed as part of the SLAP festival in York.
How do I look? implies both the outward appearance and the socially constructed conditions by which we see. The project will be a serious examination of an inter-subjective understanding of the identity chosen for this project – that of the 'older woman'. The premise is that although identity is fluid and evolving, socially, labels such as 'older' or 'middle-aged' are used all the time as if there was solidity to these descriptions of women. Conceptual mistakes endorse moral/economic mistakes and inequalities. This provides an urgency and centre of attention to the work to be done.
Grace believes in the use of play and conviviality in their work, as a focus for unravelling the conflicted and the jubilant. They have invited many women artists to join them: Katherine Araniello will be the lead artist for one week and other artists/curators/academics involved include Mo Throp, Giovanna Maria Casetta, Lois Keidan, Sarah Kent, Rubyyy Jones, and others who will join the group for shorter periods.
Besides the final cabaret, Grace plans to compile, edit and publish documentation of the work done during this and their other collaborations with invited artists.
Grace is comprised of Lady Helena Vortex, Katharine Meynell, and Teresa Albor.
How do I look? is supported using public funding By Arts Council England.
Categories: Featured Activity
Date Posted: 23 January 2018