Jordan McKenzie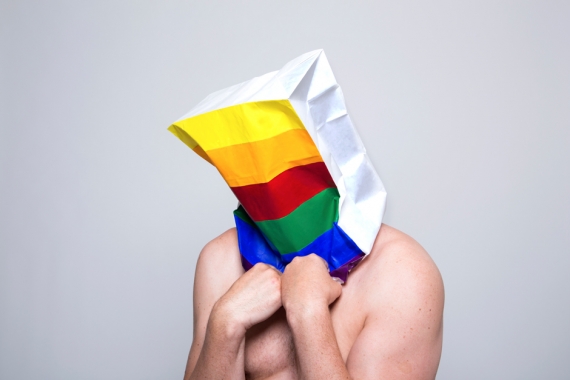 Shame Chorus is a new music project created by visual and performance artist Jordan McKenzie, working in collaboration with the Freud Museum in London, psychoanalyst Susie Orbach and the London Gay Men's Chorus.

Taking Sigmund Freud's 'talking cure' as its starting point, Shame Chorus brings together composers and musicians from a wide range of genres who have created new songs inspired by a series of interviews conducted by Susie Orbach with members of the Chorus.

In a collective act of catharsis, community and liberation, members of the London Gay Men's Chorus will perform newly commissioned songs by Billy Bragg, Jessica Curry, David McAlmont, Leo Chadburn, Shane Cullinan, Edmund Jolliffe, Sarah Morrison, Steven Smith, Verity Susman, Benjamin Till and Jack White, with spoken word parts by Andy White.

Jordan McKenzie has exhibited his work both nationally and internationally to artistic and critical acclaim. Working across the fields of performance, drawing, sculpture, installation and film, his work has been shown in Tate Britain, Yorkshire Sculpture Park, The Courtauld Institute of Art, Arnolfini Gallery, Institute of Contemporary Arts, Bluecoat Gallery, Museu Serralves in Portugal, DOLL space in Switzerland, at the International Festival of Performance Art in Russia and Grace Space in New York. He has received major arts awards from The Live Art Development Agency and Artsadmin, as well as residencies in America and Nepal.

Jordan is currently a lecturer in Drawing at the University for the Arts, London.

Saturday 8 October, 8pm
London Irish Centre, Camden NW1 9XB
Find out more about Shame Chorus
Tickets, £15/12.50
Follow @jmckenzie_art

The research and development phase of Shame Chorus has been supported by the National Lottery through Arts Council England. Additional support has been received from Sound and Music, Brickwall Films, University of the Arts in London, and the British Academy of Songwriters, Composers & Authors. London Irish Centre concert presented in association with Sliced Events.
Categories: Featured Artist
Date Posted: 15 September 2016