Quarantine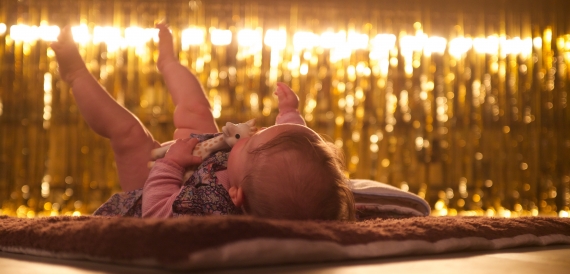 Quarantine was formed in 1998 by artists Simon Banham, Richard Gregory and Renny O'Shea. Working with a shifting constellation of collaborators, the company makes performance and other public events that are characterised by their intimacy, fragility and a playful instinct to place everyday life side–by–side with moments of heightened theatricality.
Quarantine is quite simply a marvel, a company that's right at the forefront of British theatre... immensely touching, totally human yet also intellectually rigorous in their examination of the nature of performance and the raising of questions about what makes theatre seem real and reality so strongly theatrical. Lyn Gardner, The Guardian
Quarantine work with virtuosic performers and with people who have never done anything like this before – electricians, philosophers, families, soldiers, chefs, children, florists, opera singers and countless others. The group's work can be seen as an ongoing exercise in mass portraiture. There's a direct, open, often conversational relationship with audiences that can be unexpected and provocative – shaping theatre as a space for a thinking public. There have been family parties, shared meals and cookery lessons; karaoke booths, radio broadcasts and journeys in the dark for one person at a time – as well as performances on stage for audiences in seats.
Quarantine share their work locally, nationally and internationally. They recently presented their dance marathon piece Wallflower – challenging its performers to remember every dance they've ever danced – in Gothenburg, Vancouver and at Dance Umbrella at BAC. Next up are performances of the 7 hour quartet around our relationship with time, Summer.Autumn.Winter.Spring., at Norfolk & Norwich Festival in May, then Spring. and Winter. at Noorderzon Festival in Netherlands in August.
Summer. features 40 new performers of all ages following instructions and questions they've never seen before; Autumn. invites the audience on stage to make food, visit a clairvoyant, discuss the history of the world and play table tennis; Winter. is a film made with Mandy King-Holmes, who was in the last 3 months of her life; Spring. is performed by a group of pregnant women, and is built around karaoke and a text constructed from hundreds of questions about the imagined life of an unborn child….
Once a month for the past 5 years Quarantine have made a project called No Such Thing in a lunchtime curry café called Kabana in the centre of Manchester. No Such Thing is "a meal in an exchange for a conversation". It's an ephemeral encounter between two strangers. Quarantine buy lunch, and share a conversation…
"We sit across a small formica table. The conversation is prompted by a laminated menu of provocations – the subject changes each month. The last few conversations have been on ghosts, on the end of the year, on dissent…. We eat, we talk, you leave. That's it."
Quarantine's co-Artistic Director Richard Gregory is currently directing What Is the City but the People?, from an idea by Jeremy Deller and the opening event of this year's Manchester International Festival, featuring 300 people on a 100m catwalk through the city's Piccadilly Gardens.
Categories: Featured Artist
Date Posted: 18 April 2017