Ragnar Kjartansson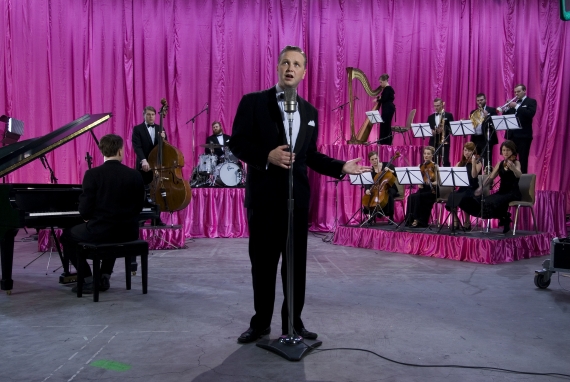 Ragnar Kjartansson (b.1976 in Reykjavik, Iceland) is a performance artist and musician. Born into a family of theatre professionals, Kjartansson's work references a variety of stage traditions, literature, cinema, classical and popular music which permeate his videos, performances, drawing and painting. Working in video, performance, drawing and painting, pretending and staging become key tools in his attempt to make a direct and sincere emotional connection with the audience.
'One of the most celebrated performance artists anywhere' - New York Times
Having successfully represented Iceland at the 2009 Venice Biennale, Kjartansson is at the forefront of international performance art. The first large-scale survey of his work is now being exhibited at the Barbican Art Galley.
The exhibition's curator, Leila Hasham, writes of Kjartansson's work: "Through acts of repetition and duration, the narrative is removed, there is no beginning middle and end, but instead the work unravels for the viewer. He takes us on a journey, eliciting responses from excitement, sadness, bemusement to a trance-like state – a myriad of emotions that mirror the human condition. Swinging like a pendulum between the sublime and the banal, irony and sincerity, these tensions often culminate in a memorable and playful way."
Visit the Ragnar Kjartansson exhibition at the Barbican until 4th September.
Categories: Featured Artist
Date Posted: 18 August 2016