Take Me Somewhere 2019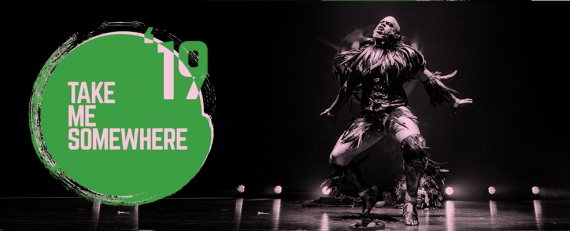 Glasgow's premier festival of contemporary performance, Take Me Somewhere, returns for its third year, taking place in May and June in various venues across the city and beyond.
Talking rice-cookers; witch-bitch rituals; bingeing on box sets in Paisley; a trip to the Cairngorms mountain range; and an artist lying on a giant plinth of ice on top of an altar… are just some of the events in Take Me Somewhere 2019.
Take Me Somewhere is Glasgow's festival of contemporary performance, building on the legacy of the Arches arts venue following its closure in 2015. The festival provides a crucial support structure and platform for Scotland's most vital artists, combined with some of the world's most cutting-edge contemporary performance makers.
Some highlights still to come from the festival include:
Brownton Abbey (Sat 25 May) – an Afro-Futurist performance party where the historic Glasgow School of Art will be transformed into a kaleidoscopic, off-world temple. Created by and centring queer people of colour, especially those with d/Disabilities (s/Super Powers), Brownton Abbey features an international collective of UK based artists. This genre defying event fuses a dance party, performance art and the personal/political, as a catalyst to celebrate intersectional identities.
21 Common's brand new Tramway Commission In the Interest of Health and Safety Can Patrons Kindly Supervise their Children at all Times (24/25 May) - a deranged disco of a show, examining the consequences of society's reluctance to let their children take risks. Featuring some very special dancers and some very loud music, be prepared to see them raise merry hell. 21Common is an arts and social action organisation dedicated to using radical arts practice for the benefit of personal and social change, currently touring the world with Fringe hit The Ballad of The Apathetic Son and His Narcissitic Mother.
Categories: Featured Activity
Date Posted: 23 May 2019