Travis Alabanza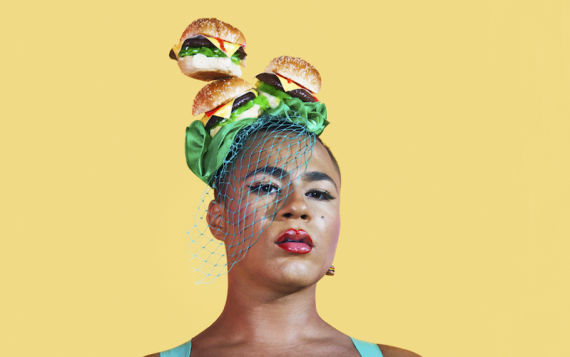 Travis Alabanza is an artist that lives in London that likes to perform things on stage or write them down on pages. They've been making work in London for the past four years, performing in cabaret and bar spaces such as the Royal Vauxhall Tavern (RVT), in theatres like the Roundhouse and Royal Exchange, in galleries such as Tate and the V&A. What they mean to say, is their practice crosses spaces. Recently they starred in Chris Goode's adaptation of Jubilee, their debut poetry book Before I Step Outside (you love me) was released last year and is now in over 22 countries worldwide and was named as one of the Top Trans Literary Books via OUT.Com.
They have contributed to two new Live Art Development Agency publications as part of Scottee 10, a project celebrating 10 years that Scottee the artist, performer, activist and troublemaker has been making work - The Outsiders' Handbook, a free survival guide for queer and trans* young people, and Scottee: I Made It, a swanky archive book documenting a decade of making it.
Their new theatre show BURGERZ debuts at Hackney Showroom, London on October 25th.
BURGERZ is looking at the moment in which someone threw a burger at Travis in broad daylight. It is asking the question: who saw it and who did nothing? What does it mean to inhabit a body that can have a burger throw at it, and no one do a thing? BURGERZ, in the wake of a year or two of growing trans visibility, is asking the question: in what state can we be visible? Tired of the 2D ways in which trans people are allowed to exist, BURGERZ aims not to educate, or to inspire, or to provoke pity, but instead challenge and push the ways in which we are told to perceive marginalised bodies on stage. "I'm not really sure what is going to happen, this all feels very new to me, and that definitely makes it all the more exciting." Travis Alabanza
Categories: Featured Artist
Date Posted: 27 September 2018