LAUK: Listen Episode 1 - On Festivals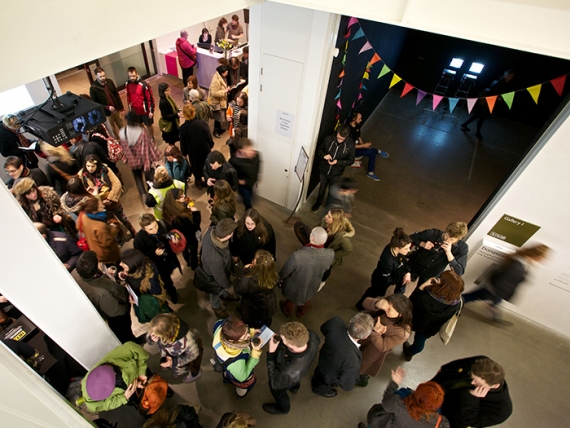 09 August 2016
Live Art UK podcasts offer listeners – whether artists, audiences, producers, or presenters – another way to engage with key Live Art organisations and opportunities. Each one features insights from contemporary artists and promoters working across the country, discussing issues and ideas that are both timely and relevant.
The first episode, on Live Art within the UK's festival landscape, was released in August 2016 to coincide with Forest Fringe's 10th anniversary in Edinburgh. Listen now and subscribe via iTunes.
To submit ideas or suggestions for the LAUK podcast, contact Megan.
-----
Episode 1 – On festivals
August 2016 (22:52)
Episode one of the Live Art UK podcast is about festivals: Live Art festivals, Live Art within festivals, and how artist-led initiatives are reshaping festival economics.
In it, we talk to Andy Field, Co-Director of Forest Fringe, on ten years as a radical alternative to the Edinburgh milieu; Brian Lobel, founder of The Sick Of The Fringe, on making creative links within a broader programme; Lois Keidan, Co-Director of the Live Art Development Agency, on how performance festivals have grown and multiplied over 30+ years; Clive Lyttle, Director of Certain Blacks, on festivals' ability to showcase underrepresented artists and artforms; Aaron Wright, Artistic Director of Fierce, on the potential of Live Art to bridge the underground and mainstream; and Rosana Cade, Co-Director of BUZZCUT, on their evolving relationship with the artistic community in Glasgow.
Click here to read a transcript of Episode 1.
Or subscribe to our podcast on iTunes.
Episodes
Episode 2 – Live Art in Yorkshire