Unruly Utterances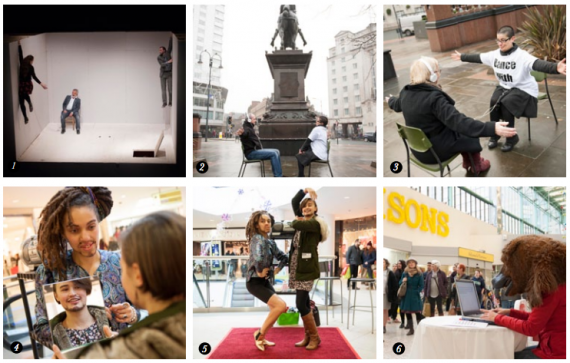 16 March 2015
Unruly Utterances: Participation, Criticality and Compass Festival 2014, is a new publication, edited by Yvonne Carmichael and Amelia Crouch.
Ten practitioners reflect on themes of participation, audience, criticality and writing in a series of short essays and provocations inspired by their own practice and numerous works in the Compass Festival 2014.

Download this free publication. A limited edition hard copy will be available from April 2015 at Compass events in the region.

Published by Compass Live Art and Live Art UK.