Live Art at the Edinburgh Fringe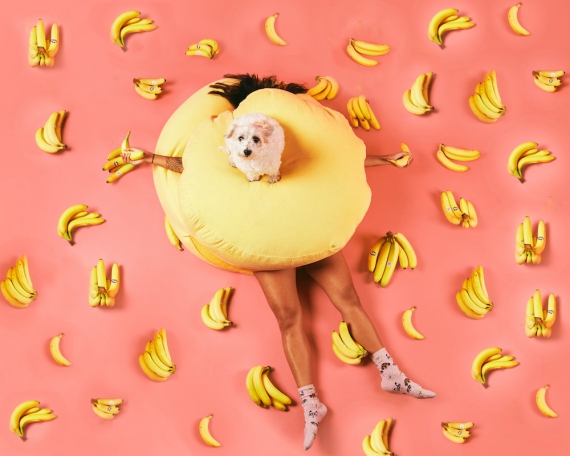 Seven deeply personal and highly political works by brilliant artists working in Live Art represent some of the most interesting performance taking place at the Edinburgh Fringe this summer:
Demi Nandhra (pictured) is an artist from Birmingham who explores mental health through examining collective sadness, vulnerability and cultural binaries. Demi makes work for liberation; for herself and others to feel at home in their body in any context. Her show Life is No Laughing Matter (Summerhall) is an exhausting account of living with depression. Pointedly 'NOT ABOUT HAVING A CONVERSATION ON MENTAL ILLNESS', Life If No Laughing Matter features a hella lot of codependency, holy water and the one and only, Yoko Ono (the dog version).
Travis Alabanza is a performer, writer and theatre maker, and widely noted as one of the most prominent emerging queer artistic voices in the UK. Coming hot from Berlin, their show Burgerz (Traverse) explores how trans bodies survive, and asks audiences to address their own complicity through Travis' reclamation of an act of violence.
Presented as part of the Swiss Selection in Edinburgh, Traumboy, by Daniel Hellmann, and Traumgirl, by Anne Welenc, are two solo shows that draw on the personal and professional experiences of the performers, to explore the relationship between sex, money, shame and identity. Performed on alternating nights at Summerhall, Traumboy and Traumgirl expose the tensions between paying for sex and a hyper-sexualised, capitalist society.
Cyst-er Act by Catherine Hoffman (Summerhall) is a messy musical ritual, probing into reproductive mishaps and monstrosities. This new work draws on Cath's experience of having an ovary removed due to a large cyst that took over her entire stomach, and womb difficulties experienced by other women. Cyst-er act uncovers lost knowledge about bodies, exteriorising the interior through ovary blues, punk, death metal and gospel. Expect songs, slime, speculums and stripteasing nuns – welcome to the wonders of the womb!
Scottee is an artist, performer, event maker, activist, host, broadcaster, self-proclaimed weirdo, troublemaker, and firestarter, and more. Many things to many people, he works across a lot of different social agendas – especially queer, fat and working class activisms. His show Class is at the Assembly Roxy. Class is a show for the middle classes. It's about what it is to be embarrassed, pretending to be posher than you are and explores why we all get a thrill playing god with green tokens from Waitrose.
Cade & MacAskill perform as doppelganger DJs Barry and Barry, two figures seeking connection with the world beyond. Surreal, absurd and hilarious Moot Moot is a dark and riotous take on modern communication. Moot Moot is at Summerhall.
Harry Clayton-Wright is an entertainer, performance artist, international mischief maker and internet provocateur. Harry's work spans genre and taste levels, through cabaret, theatre, Live Art and exhibitionism. Delivered with candour, positivity and charm, Sex Education (Summerhall) blends a no holds barred interview with Harry's mum, startling performance, moving storytelling and some good old-fashioned gay porn that his dad bought him when he was 14.
Categories: Featured Activity
Date Posted: 25 July 2019