Slow Sunday 2020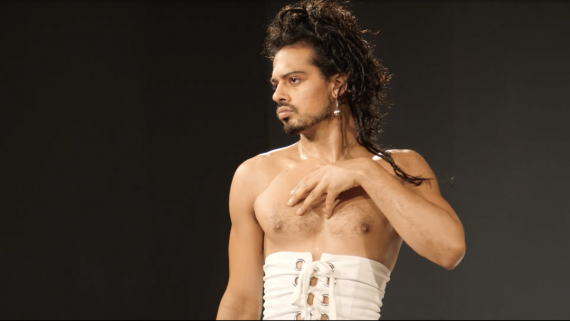 Steakhouse Live are back with Slow Sunday!
Slow Sunday is a day-long festival of performance happening on Sunday 1 March at Toynbee Studios, East London. It will showcase artists working within multiple disciplines including performance art, theatre, visual art, cabaret, dance, drag and participatory performance.
We aim to provide artists from all stages of their career a space to take risks and try something new in front of a supportive and friendly audience. Much of the work presented is in its early stages of development and being shown in London for the first time.
Our programme has a particular focus on work that is durational in nature with performances ranging in duration from ten minutes to seven hours.
Highlights include a collaboration with Swiss performance festival Les Urbaines who will be showcasing work from Swiss based artists Tamara Alegre and Ceylan Öztrük plus a new work from Irish artist Léann Herlihy commissioned by fellow LAUK members ]performance s p a c e [.
Slow Sunday is a large programme of performance spanning just one day, we recommend taking your time and making your own individual journey. Part of the joy of this event is that you get to curate your experience. You won't see everything and that is ok – relax, take it slow and enjoy.
Please see our website for more details including the full programme.
Slow Sunday
Sunday 1 March
1-9pm, Toynbee Studios, East London
Ticket prices are on sliding scale depending on income – £30/£20/18.

Access:
Toynbee Studios is accessible to wheelchair users
Fully accessible toilets are located on the ground, first and third floors
Gender Neutral Toilets
We will have a quiet space to chill out in if needed
Steakhouse Live are an independent DIY collective of producers and artists trying to create a space in the UK for artists to experiment and take risks.
Slow Sunday is supported by Arts Council England, Pro Helvetia, Goethe Institute, ]performance s p a c e [ , Artsadmin, Home Live Art and Les Urbaines.
Categories: Featured Activity
Date Posted: 27 February 2020